Electric Vehicle Charging
Creating
a
Workplace
Charging
Plan
of
Action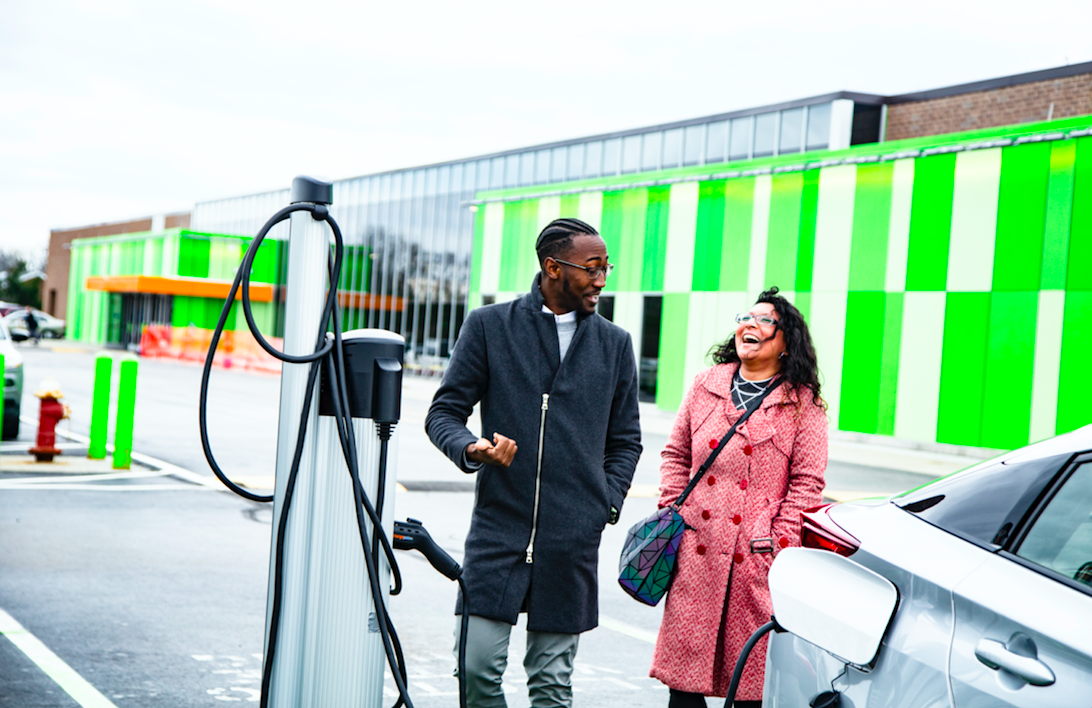 Though 80 percent of electric vehicles (EV) owners charge their cars at their homes, workplace charging is an important part of EV ownership. For employers, having EV chargers available for employees is quickly becoming an important benefit and incentive to encourage EV adoption.
According to Drive Clean, 74 percent of EV owners express strong interest in workplace charging. Employers that offer EV charging as a benefit to their employees show that they understand the importance of EV adoption and they can even serve as a way of attracting and retaining employees. 

More and more, employees are looking at company values as important part of choosing where to work. EV charging can also make a statement to employees that both the environment and the latest technology are important to the organization. 

By designating a percentage of parking spaces for EV charging, companies can also gain points toward Leadership in Energy and Environmental Design (LEED) certification and other sustainability goals.

Creating a plan of action
While employees who have access to workplace charging are six times more likely to drive electric, the employer must engage directly with the workforce in order to propel staff towards this goal.

Smart Columbus developed a Workplace Charging Plan of Action to outline a seven-step process for workplaces to move through. The toolkit contains specific timing of each of the steps to align with the AEP Ohio rebate that is available in the Columbus Region. However, the plan emphasizes that workplace charging is a comprehensive program that goes beyond installing charging stations. The seven steps to workplace charging include: 
1. Survey staff to assess current and future charging needs
Use a sample employee survey developed by the Electrification Coalition to learn: 
EV ownership interest 
Impact of charging 
Employee driving behavior

2. Work with facilities staff and contractors to determine a site plan
Consider available electric access 
Popular parking spaces 
Ideal utilization and placement

3. Apply for EV charging rebates, if applicable

4. Write a workplace charging policy to govern charging practices
Create user policy for best use, considering: 
Frequency and timing of access 
Public availability 
Fee vs. free 
EV charging etiquette

5. Formal announcement to employees for maximum activation and celebration. - Share information with internal and external community 

6. Complete installation and make the charging infrastructure operational; and 

7. Host a Ride & Drive event to give staff the experience of driving electric. 

Learn more by downloading the Workplace Charging Plan of Action, sample employee survey and charging policy below.
STAY CONNECTED
Sign up here to stay up-to-date on the latest from Smart Columbus.